Events list
IN THE LIST BELOW CLUB EVENTS [AND CLUB SUPPORTED EVENTS] ARE TICKED AND LISTED FIRST WITH OTHER SUGGESTED EVENTS BELOW

20 October 2019 -

SUNDAY RUN
PLEASE NOTE THIS RUN HAS BEEN POSTPONED FROM 13TH OCTOBER TO 20TH OCTOBER!
A day out with Liz & Martin Lewis. Meet 10am.
Martin and Liz will have a welcome tea and coffee for all at the start of our Sunday run. Also, anyone who wants to arrive early and purchase breakfast before the run, it's served from 08:00 to 10:00am

Click this link for a map and info on the start venue:
SUNDAY LUNCH WITH LIZ AND MARTIN
[Venue: Two Rivers Pub Newport Road Chepstow NP16 5PR]
Click here if you're interested in this event
---

13 November 2019 -

CLUB NIGHT
Presentation of cheque to Bristol Children's Help Society - please come to show your support and to celebrate this great charity.
[Venue: Nailsea & Backwell Rugby Club HQ at 8pm - see the website menu for MAPS]

---

17 November 2019 -

SUNDAY RUN
A Sunday outing with Cath & Andy Rigler. Start at the Aust Services and meet up time is 10.30am.
[Venue: Aust Services]
Click here if you're interested in this event
---

11 December 2019 -

CHRISTMAS PARTY CLUB NIGHT
CHRISTMAS PARTY TIME
[Tiaras optional!]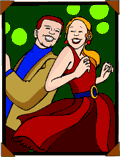 Free to members (nominal charge for non-members)
[Venue: Nailsea & Backwell Rugby Club HQ at 8pm - see the website menu for MAPS]
Click here to let us know if you'd like to come so we can arrange catering!
---

12 January 2020 -

COBWEB RUN
Details TBA
[Venue: ]

---

16 May 2020 - 17 May 2020

NOT THE BLUEBELL RUN 2020
Following the success of this year's Not the Bluebell Run we plan to run another in 2020.
It will be based at The Moorland Garden Hotel, Yelverton on Dartmoor https://moorlandgardenhotel.co.uk/

The date is 16th and 17th May 2020. For dinner, bed and breakfast the room rate is £120 per room per night – two people sharing (£90 for B and B).

The proposed runs are:- Saturday - from Plymouth to Lanhydrock and back. Sunday - crossing the many bridges of the Tamar River from Plymouth up into Devon. This run will end at a suitable venue near Taunton making for an easy run home.

As with this year it will mean contacting the hotel and booking your own room, and mentioning the BAMGOC name to get the room rate as stated, which will also be applied to any extra nights booked. There will be a small charge for the route book. If you are interested and book a room please tell Violet or Richard so that the correct number of route books are printed.
[Venue: Based at Yelverton, Near Plymouth, South Devon]
Click here to let Violet and Richard know if you're interested.
---
OTHER SUGGESTED EVENTS BELOW
26 October 2019

-

Supercar Saturday
An invitation to take part in 'Supercar Saturday' to fundraise for the Stroke Association South West at the end of October for anyone interested in supporting the event. It is held at Castle Combe race circuit on Saturday 26th October 2019.
The event aims to raise awareness and fundraising with lots of fun on the day. It is hosted by the Bristol Motor Club and drivers from the local (and sometimes not so local!) area volunteer their cars / their day to take passengers around the track , with all proceeds going to the Stroke Association.
There is a great range of cars from classics to rally cars to more modern racing or super cars.
Are any BAMGOC members happy to go along and show off their vehicles in the paddock?
OR, if anybody is interested in offering passenger rides then they'd be welcome to get in touch.

Here's a link for more information:
https://www.stroke.org.uk/events/sporting-fundraising/supercar-saturday-2019

Contact Nicky Pemble: Click here to email
[Venue: Castle Combe Circuit, Chippenham SN14 7EY]

---
02 November 2019

-

03 November 2019

The Footman James 19th Classic Vehicle Restoration Show
From completely untouched barn finds to pristine concours examples, The Footman James Classic Vehicle Restoration Show embraces anything and everything restoration. No matter how far through the project you are, how much budget you have, or your level of expertise, you'll find what you need at the Royal Bath & West Showground in Shepton Mallet on November 2-3
[Venue: The Royal Bath & West Showground, BA4 6QN]

---
29 May 2020

-

31 May 2020

VINTAGE NOSTALGIA FESTIVAL
All the info is HERE! including early bird tickets.

The Vintage Nostalgia Festival is a hidden gem in the heart of the Wylye valley....."sssh don't tell everyone!"

The event focuses on the past and celebrates all that was great from before the turn of the century up to the 1980's. So whatever your interest, Vintage/classic cars, Veteran Cycles, Vintage Fashion, antiques, rusty automobila, dance and music, There is something for everyone at VNF whether your 8 or 80!

With Live bands, Ringwood fine Ale bar, cocktail bar and dance troupe, Vintage Village and traditional children's entertainment its not to be missed! The festival is run by enthusiasts for enthusiasts and is a wonderful opportunity to relax and enjoy the company of family and friends in beautiful surroundings.


Enter your Classic... There is nothing like arriving in style and enjoying the weekend at Stockton Park.

Why not Glamp? Take the hassle out of camping? Make the most of the weekend by checking out our glamping options. All camping pre-booking only.
[Venue: Stockton Park, Stockton, Wiltshire. The nearest postcode for the satnav is BA12-0SQ]

---
31 May 2020

-

MOOR 2 SEA 31ST ANNIVERSARY EVENT


This year the annual extravaganza takes in Exmoor and its stunning scenery but due to the nature of the roads around the Moor, this year's event will be restricted to 80 entries so book early to avoid disappointment.
Should you require accommodation, this is available at the start or a list of local hostelries in Tiverton can be found via the internet.
This year's event will take participants approx. 100 miles over Exmoor via the Exe Valley in the morning, with designated parking on the seafront at Lynmouth for lunch. In the afternoon we take in the beautiful Lorna Doone Country returning to the Best Western Hotel, Tiverton for awards and refreshments.
We will be starting from The Best Western Hotel, Blundells Rd, Tiverton EX16 4DB where rooms are available for those who wish to stay overnight, phone 01884 256120, email reservations@tivertonhotel.co.uk . Please contact the venue direct to book.
We will leave from the car park between 9.30 & 10.00am after refreshments and finish back at the Best Western at approx 3.30pm. Your rally plaque, route guide etc. will be available at registration.

For further information call Area Secretary, Derrick Layzell on 01404 43058 or email exeter.mgoc.secretary@gmail.com


Your entry fee of £32 includes rally board, route guide, tea, coffee & biscuits at the start & finish for 2 people.
For 1 person £27.
Plus £5 per person for cream teas.

Cheques for the event made payable to Exeter MGOC and send to Area Secretary, Derrick Layzell, 39, Whitebridges, Honiton. EX14 2RU Confirmation of your booking will be sent by email so please write clearly.


[Venue: The Best Western Hotel, Blundells Rd, Tiverton EX16 4DB]

---
03 June 2020

-

07 June 2020

MGs IN THE DOLOMITES
Pauline has an email with many attachments regarding this event.
Email her if you're interested and she'll send you a copy.
[Venue: ]

---
08 July 2020

-

19 July 2020

Liège-Brescia-Liège


Pauline has had an email about a unique 10 day rally from Liège-Brescia-Liège from 8th - 19th July 2020.

If you require more info then she can forward a copy of the email on to you with an entry form and copy of the regulations.

or contact:

Malcolm McKay
MD, ClassicRallyPress Ltd
Steps Farm, Brook St, North Newton TA7 0BL England
Tel 0044 7711 901811
http://www.classicrallypress.co.uk


[Venue: ]
Ask Pauline for a copy of the email - don't worry - you won't actually be "added" to the event - you'll just be sent a copy of the email.
---
07 August 2020

-

09 August 2020

COAST-TO-COAST 2020
CLICK HERE FOR ALL INFO AND CONTACT DETAILS

This follows last years Coast to Coast and this years Peaks to Lakes run, both of which, judging by the reaction of those that took part, were hugely successful.

If anyone is interested it is strongly recommend registering and booking the hotels. It looks like seaside hotels are going to be in high demand next year with the pound still dropping in value against the Euro.
[Venue: Morecambe - Penrith - Sunderland]

---
30 August 2020

-

Torbay MGOC Giant Pasty Run
The event is based on Teignmouth Sea Front, with cars departing around 10:00am and returning after the tour for a full afternoon of family fun and MG displays. For more details https://www.torbaymgownersclub.co.uk/the-giant-pasty-run/
[Venue: Teignmouth Sea Front]

---
16 September 2020

-

22 September 2020

ISLE OF MAN FESTIVAL OF MOTORING
Scenic and Continental Car Tours are offering 3, 4 or 6 night packages for this event from £349 per person.
Click THIS LINK for more.
[Venue: ]

---