BAMGOC Links
To add links that you think other members might find interesting and useful, email Pauline HERE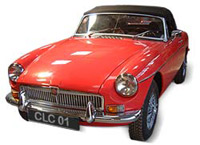 Chris Leverett Classics
Over 30 years experience in caring for MGs and other classic cars just like yours.
07710 796841 or 01934 833648
www.mgrepairs.co.uk

The MG Owners' Club
The MG Owners Club was formed in 1973 to serve the growing needs of the MG sports car enthusiast. In the years since then the MGOC has concentrated on making it easier, cheaper and more enjoyable to own an MG.

MG Car Club
The MGCC was formed in conjunction with the MG factory 1930 and has been providing top quality support for MG enthusiasts ever since. The Club headquarters are based a stones throw from the original MG assembly line in Abingdon and whilst they actively embrace the marques' illustrious past they're focussed on continuing MG's high standards into the future.

The MG Club for Plymouth and the surrounding area and part of the world's largest single marque car club.

www.moss-bristol.co.uk local Moss Europe website for the Bristol branch

www.moss-europe.co.uk Moss Europe Ltd main website

Moss Europe prides itself in stocking the broadest available range of products. Each branch specialises in U.K. and export mail order sales. Thus, the enthusiast can maintain and enhance his or her classic from any of our four retail outlets around the country.

Rent a Classic Car in Italy
You'll understand this site if you speak Italian! Basically this company rents classic cars (including an MGB) if you're visiting Italy. He's based in Milan so check it out if you're planning an Italian holiday.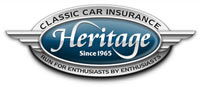 Earn money for your club!
Club member purchases insurance through Heritage
Gets up to 15% discount on their premium
BAMGOC earns a percentage
To enquire about Classic Car Insurance phone 0121 248 9377 and quote the source code 'BAMGOC'
British Cars Information - A technical archive dating back to 1995 for MG, Triumph, Austin Healey and other British marques
British Cars Classifieds - Cars and Parts for sale and wanted for MG, Triumph, Austin Healey and other British marques

Donate your Scrap Car to Charity!
Make a lasting difference to the charity of your choice by donating your car today. A very simple, free service. http://www.giveacar.co.uk/
New MG Cars - MG Car Sales South Wales - http://www.nathanielcars.co.uk/new-cars/mg/#

www.collectioncar.com
Worldwide site full of classic cars and memorabilia.

We are Viking Rover in Southampton. We were MG Rover dealers for 35 years and still retain an Xpart franchise. We offer BAMGOC members 10% off all parts and 15% off any work carried out in our workshop - just quote 'BAMGOC'.


Car and Classic a large classic car sales site.
You can edit your adverts to change, renew or delete them at any time. Private adverts are free.
Sussex MG Car Parts
Sussex Classic Car Parts sells parts for MGs, Midgets, MGBs, MGFs, Austin Healeys and Sprites. Over 6,000 parts in stock with fast UK delivery.