IF YOU HAVE RECEIVED SPAM EMAIL WITH BAMGOC AS A RETURN ADDRESS BE ASSURED IT IS NOT FROM OUR IP ADDRESS.
Welcome to the Bristol Area MG Owners Club
For more info contact any of us via the contact page.
Click HERE for Membership Subscription Form
NEXT CLUB EVENT!
Wednesday, March 12, 2014 -
CLUB NIGHT


EVENING WITH A SPEAKER

Stefan Cembrowicz - Chairman of the Bristol Owners Club Heritage Trust

He talks about the History of the Bristol Car it's origins and present day status. Those who have heard him report that his talk it is very interesting.

We'd like a good turnout for the evening to show our appreciation!



Nailsea & Backwell Rugby Club HQ at 8pm - click here for map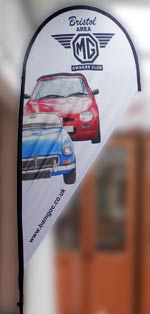 BAMGOC's new display flag - thanks go to Martin & Liz Lewis for their contribution.

TO ADVERTISE YOUR CAR (OR RELATED STUFF) FOR SALE:
BAMGOC Members FREE - NON BAMGOC Members £10
(single entry in magazine plus three months on website)
Click HERE to send details, pictures etc to Pauline and send a cheque (if required) made out to BAMGOC to: Ian Scott, 15 Tyler Close, Hanham BS15 9NG with note to tell him what the cheque is for!

Bristol Area MG Owners Club is a thriving group of enthusiasts based in the West Country. We meet on the second Wednesday of each month at Nailsea & Backwell Rugby Clubhouse.

(North Street, Nailsea, BS48 4BY) Click here for maps A lively crowd who enjoy events throughout the year, ranging from Sunday Lunch Runs to weekends away, National Rallies and local fun days. If you feel we offer the kind of Club that suits you, come and join us, you will be made most welcome.

Bristol Area MG Owners Club (BAMGOC) is an autonomous club within the National MG Owners' Club. You do not have to be a member of the National Club to join us, and membership of each club is separate. Membership of BAMGOC entitles you to two subsidised events, the Summer BBQ and a Christmas Party plus our bi-monthly magazine and occasional newsletter.

CLUB NIGHTS are held on the 2nd Wednesday of every month, at Nailsea & Backwell Rugby Club HQ at 8pm. Ring any Committee Member for directions or click here for maps


BRUNEL RUN 2014
will take place - 5/6/7 September
CLICK HERE FOR BOOKING FORM
A two day trip to Exmoor - 2/3 August - with runs on each day has been suggested. People to book their own B&B or camping or just come for one of the days. Price £20 per day run or £30 for both days. DETAILS NOW FINALISED SO SEE THE EVENTS PAGE
The suggested coach trip to Gaydon has now been changed to an organised run in October - see the Events List.

DO WE HAVE YOUR CORRECT EMAIL AND MOBILE NUMBER?


Due to the postal cost increases we will be using email or text messaging more often to contact you in the future. So please keep us updated of any changes.
To inform the Membership Sec of any amendments please
CLICK HERE!



SALE ENDS 28TH FEBRUARY
CHIPnTRAC security now puts a virtual policeman in your MG and will send an alert to your mobile phone if someone so much as touches your car. It will also track the car back to your phone if the car is stolen. There are no annual fees, although text message tariffs may apply. The system can be powered by 6volt or 12volt and is fully insulated so can be fitted to either positive or negative earth cars. The kit also includes RFID and anti-tamper ID to deter theft of cars which might be broken and sold as parts. CHIPnTRAC works anywhere in the world, the ony extra you need is a SIM card, so get that locally. The sale price is £99 inc vat and pp (sale ends 28th Feb - normal price £149) CLICK HERE FOR MORE INFO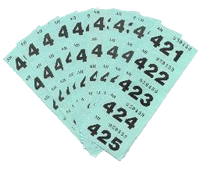 Stocks of raffle prizes are running low! If you have any unwanted gifts or other suitable items 'going spare' then please bring them to Club Night and give them to Janet PJ.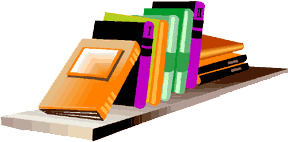 We're resuming collection of good, clean books so bring them to Club Nights for Janet PJ.
WEAR YOUR CLUB REGALIA WITH PRIDE!
IT HELPS TO PROMOTE OUR CLUB - ESPECIALLY AT 'OUTSIDE' EVENTS!