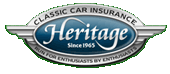 To enquire about Classic Car Insurance phone
0121 248 9377 and quote the source code 'BAMGOC'

IF YOU HAVE RECEIVED SPAM EMAIL WITH BAMGOC AS A RETURN ADDRESS BE ASSURED IT IS NOT FROM OUR IP ADDRESS.

.
Welcome to the Bristol Area MG Owners Club

Bristol Area MG Owners Club is a thriving group of enthusiasts based in the West Country. We meet on the second Wednesday of each month at Nailsea & Backwell Rugby Clubhouse.
(North Street, Nailsea, BS48 4BY) Click here for maps A lively crowd who enjoy events throughout the year, ranging from Sunday Lunch Runs to weekends away, National Rallies and local fun days. If you feel we offer the kind of Club that suits you, come and join us, you will be made most welcome.

Bristol Area MG Owners Club (BAMGOC) is an autonomous club within the National MG Owners' Club. You do not have to be a member of the National Club to join us, and membership of each club is separate. Membership of BAMGOC entitles you to two subsidised events, the Summer BBQ and a Christmas Party plus our bi-monthly magazine and occasional newsletter.

CLUB NIGHTS are held on the 2nd Wednesday of every month, at Nailsea & Backwell Rugby Club HQ at 8pm. Ring any Committee Member for directions or click here for maps


For more info contact any of us via the contact page.
Click HERE for Membership Subscription Form

TO ADVERTISE YOUR CAR (OR RELATED STUFF) FOR SALE:
BAMGOC Members FREE - NON BAMGOC Members £10
(single entry in magazine plus three months on website)
Click HERE to send details, pictures etc to Pauline and send a cheque (if required) made out to BAMGOC to: Ian Scott, 15 Tyler Close, Hanham BS15 9NG with note to tell him what the cheque is for!

TRANS WILTSHIRE & DORSET BLUEBELL RUN
ONLY 5 SPACES LEFT!!
FOR AN APPLICATION FORM PLEASE
CLICK HERE TO EMAIL
The Event Hotel is a 3 star Georgian Hotel in Blandford Forum where we've negotiated a special rate for the Saturday evening Dinner, Bed and 'Full English' breakfast.
(It's also a dog friendly hotel !)
Dress code for evening dinner will be 1940's & 1950's - celebrating the 70th Anniversary of VE Day – 8th May 1945.
The Blue Bell Run is only open to 25 cars Max - so book early to avoid disappointment!
Package includes: (prices are per room – 2 sharing)
Bluebell Run entry – 2 days based on 2 sharing
Rally plaque and route books for Saturday and Sunday
Arrival coffee/tea Saturday morning 8:30 – 9:30am
Tea & coffee at the finish of the event
Twin/Double room, 3 course Dinner and full English breakfast
TOTAL for the 2 day Bluebell Run £200
(Non-refundable deposit of £20 per person with your application Form)Friday 15th May - Special Rate per double/twin Bed and full Breakfast £80

RAFFLE: If you have any unwanted gifts or other suitable items 'going spare' then please bring them to Club Night and give them to Janet PJ.

WE'RE STARTING TO COLLECT RAFFLE PRIZES FOR OUR BIG BRUNEL RAFFLE!! PLUS ANY BOOKS THAT YOU MAY NO LONGER WANT - IT ALL HELPS US TO INCREASE OUR DONATION TO BARTON CAMP AT BRUNEL
Just give anything suitable to Janet PJ - Thanks

DO WE HAVE YOUR CORRECT EMAIL AND MOBILE NUMBER?


Due to the postal cost increases we will be using email or text messaging more often to contact you in the future. So please keep us updated of any changes.
To inform the Membership Sec of any amendments please
CLICK HERE!

Thanks to all who came to the BAMGOC Christmas Party. Nice evening in good company.


This year's winner of the Mark Neale Trophy was Pam Hurditch:

.....and the winners of the Hereford Cup were Valerie and Colin Wotley:

21st Brunel Run took place 5-7 September.
If you weren't there - WHY NOT????
For pictures click on the link in the menu on the left.

BAMGOC WINDOW STICKERS AVAILABLE @ JUST £1.00!
CONTACT VAL SCOTT OR GARRY BISHOP

WEAR YOUR CLUB REGALIA WITH PRIDE!
IT HELPS TO PROMOTE OUR CLUB - ESPECIALLY AT 'OUTSIDE' EVENTS!